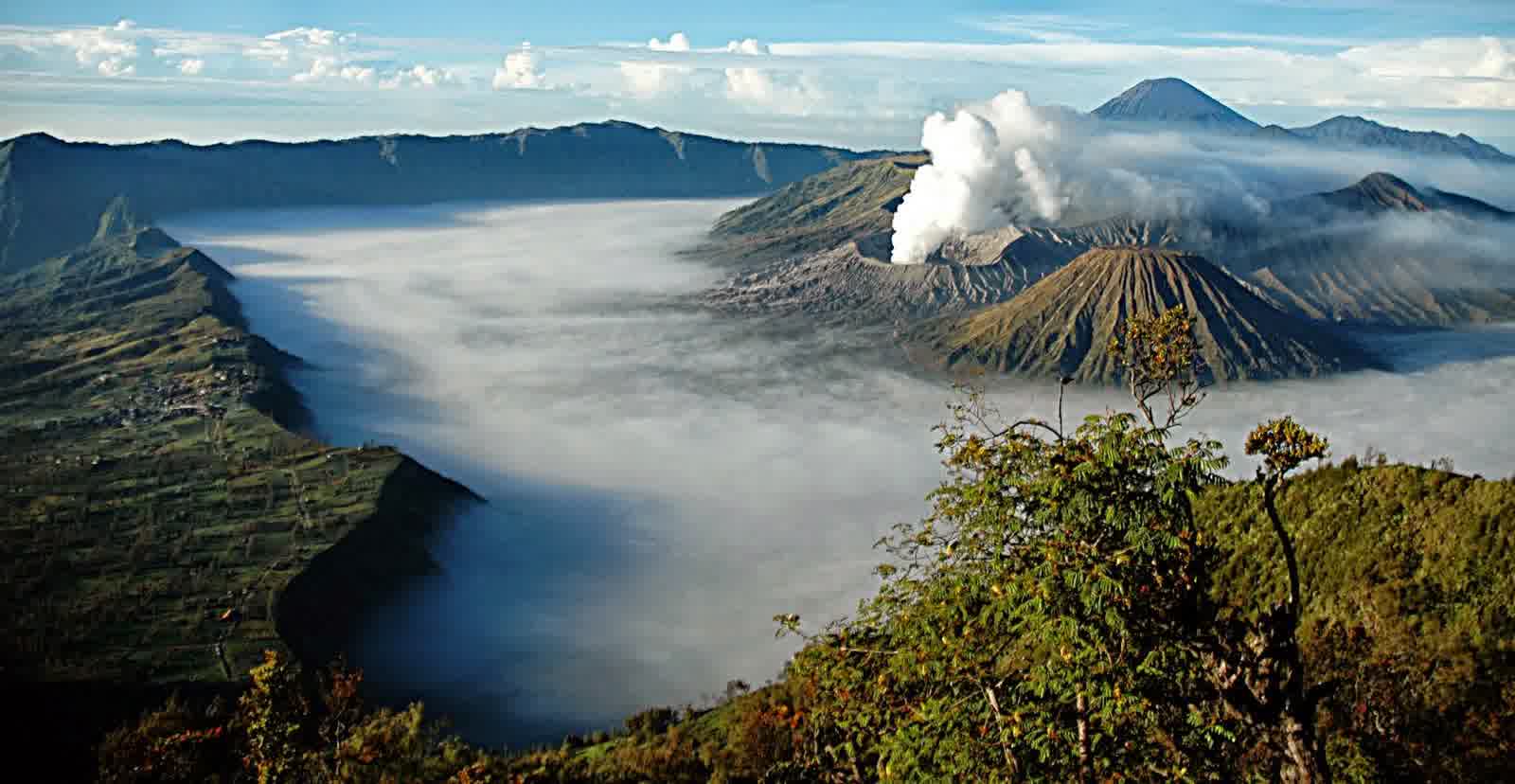 ISyG Committee provide additional activities (optional) a tour to Mount Bromo. We choose Bromo as the destination of this tour because Bromo is the most popular tourist destination in East Java. Amazing things can be enjoyed in this amazing place, such as, Witnessing The Fascinating Sunrise.
Travel Mount Bromo is widely known tourist destinations, both domestic and foreign lovers of the trip. Mount Bromo has a charming natural character, a wide expanse of ocean sand, fresh air, and cold air. This is what makes Mount Bromo tour favored by tourists. Mount Bromo is part of Bromo Tengger Semeru National Park that covers a large area of 800 square kilometers. Although it may be small when measured against other volcanoes in Indonesia, Mount Bromo will not disappoint with its spectacular scenery and dramatic landscapes. From the viewpoint on Mount Penanjakan (2,770 meters above sea level), 2.5 hours from Malang. Visitors from all over the world come to see the sunrise at Mount Bromo. Administratively, Mount Bromo is located in East Java province and territory into the four local authorities, namely Probolinggo, Pasuruan, Lumajang, and Malang.
At peak Penanjakan, one of the tourist spots in Mount Bromo, you can watch the sunset. It is the most enchanting natural scenery that you will gain in the natural attractions of East Java. Therefore, Peak Penanjakan many tourists known as a place to see the sunset of the most alluring in Mount Bromo. In addition, a vast expanse of sand desert looks like a really awesome in Bromo. When the sun began to set, Mount Bromo sand ocean looks charming with orange glow covered it. This beautiful scenery you can even see from Cemorolawang, an entrance to the tourist area of Mount Bromo.
Below are the pictures of the Mount Bromo: