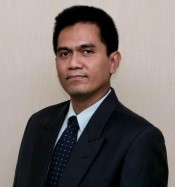 Universitas Gadjah Mada
Indonesia
Domain of Research:
Software Engineering, Information System, Multimedia, Energy
Biography:
Assoc. Prof. Lukito Edi Nugroho was graduated from Universitas Gadjah Mada in 1983 as Electrical Engineer. His Master of Science was from James Cook University of North Queensland in 1994. He received Doctor of Philoshopy from School of Computer Science and Software Engineering (Monash University, Austria) in 2002.