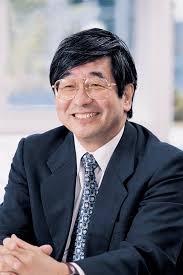 Universiti Teknologi Petronas
Malaysia
Domain of Research:
Management Engineering, Financial Engineering, Affective Engineering, Ergonomics, Real Options Analysis, Soft Computing, Multicamera Tracking System, Web Mining, Text Mining
Biography:
Education
Dr. Junzo Watada received his B.S. and M.S. degrees in electrical engineering from Osaka City University Japan, and Dr. of Engineering on "Fuzzy Multivariant Analysis and Its Applications" from Osaka Prefecture University, Japan
Profession
He is currently a Professor, Department of Computer and Information Sciences, Universiti Teknologi PETRONAS, Malaysia and a Professor Emeritus, Waseda University, Japan since 2016, after a Professor of Soft Computing, Knowledge Engineering, and Management Information Systems, Graduate School of Information, Production and Systems, Waseda University for 13 years, after having contributed for 13 years as a professor of Human Informatics and Knowledge Engineering, to the School of Industrial Engineering at Osaka Institute of Technology, Japan. He was with Faculty of Business Administration, Ryukoku University for 8 years. Before moving to Academia, he was with Fujitsu Ltd. Co., where he worked on development of software systems as a senior system engineer for 7 years.
Awards
The Contribution Award at ISIS2002 in Korea on August 25, 2001,
Henri Coanda Gold Medal from Inventica in Romania on July 17, 2002,
Excellent Presentation Award of SCIS2002 at Tsukuba on October 21-25, 2002,
Board of Certification in Professional Ergonomics as Certified Professional Ergonomist by Japan Ergonomics Society on August 3, 2003
Contribution Award, Biomedical Fuzzy Systems Association, November, 2004,
Fellow, Society of Japan Intelligent Informatics and Fuzzy Systems, January 10, 2005,
The Contribution Award, International Anniversary Symposium "Grigore C. Moisil" SASM2005, May 1-3, 2005
The Contribution Award, Japan Society of Fuzzy Theory and Intellectual Informatics, September 10, 2005,
The Contribution Award to developing fuzzy systems, on behalf of BISC, Special Event 40 years of Fuzzy Systems, November 3, 2005.
The best paper award, KAIS2011 held on Nov. 3-5 2011 at Gyeongju, Korea.
Most Cited Paper Award 2011, Innovative Computing, Information and Control, 2012 ICIC International ISSN 1349-4198, July 2012
The Outstanding Contribution Award, KES international, at KES2014, September 15-17, 2014,
The Contribution Award, Society of Japan Intelligent Informatics and Fuzzy Systems, September 3, 2016,
Honorary member, Society of Japan Intelligent Informatics and Fuzzy Systems, September 3, 2016,